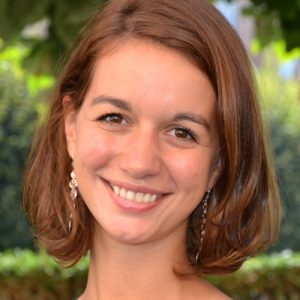 Stéphanie Le Guillou, PharmD, PhD
Medical Content Manager, Cherry for Life sciences, a subsidiary of Universal medica group.
How is your job role support Universal Medica Group mission of improving patient safety and wellness?
I am managing the editorial line of 3 websites of the group. Santé sur le Net a public health website with 100% reliable and up-to-date health and wellness information. MedflixS an online medical congress website dedicated to healthcare professionals with scientific press reviews, medical congress agenda and videos of major congresses. Market-Access for pharma offers regulatory watch to pharmaceutical industry professionals, focused on the access and maintenance of drugs and medical devices on the market. These three sites are internal projects of the group, reflecting our know-how. I am also involved in client projects.
These 3 projects participate in the implementation of the group's vision:
Offer quality information to patients,
Promote medical excellence by making oral communications from medical congresses more accessible
Supporting the pharmaceutical industry in bringing and maintaining its products on the market
What is the most exciting part of your job?
I am constantly learning! my personal knowledge improving every day by creating and validating scientific, medical, and medico-marketing content. I learn new know-how thanks to the missions I am entrusted with. I also developed new skills through trainings upon arriving at my position.
How does your current job compare with previous jobs you've had?
When I joined Universal Medica Group, I was immediately given confidence and responsibility. There is a positive attitude towards new employees in the group.
Tell us about a recent project you worked on or a nice encounter you had with a client?
A pharmaceutical company entrusted us with the redesign of their image: from their communication strategy to the writing of their slogans and the design of their new website (development and content)! Many skills were needed to complete this project and several co-workers worked in transversal mode for several months. A great teamwork and a great human adventure!
In your opinion, what value does a client gain by working with Universal Medica Group?
Firstly, we have many in-house skills (medical affairs, regulatory, quality, medical writing, communication, digital, etc.), which enables us to offer a complete 360° services.
Secondly, we know how to coordinate and reconfigure ourselves with agility to adapt to our client and its needs in real time.